Confirmed speakers: Constance Bantman and Martyn Everett
7pm start, Friday November 1st.
Free entry. No booking required.
Venue: Housmans Bookshop, address below.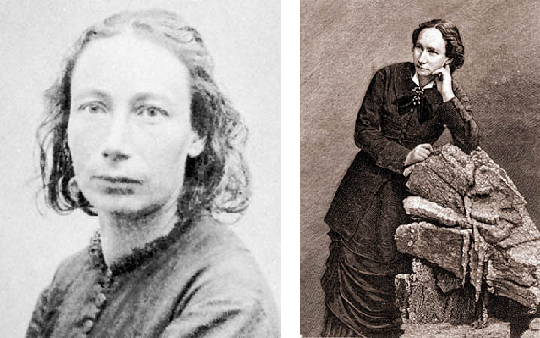 We're delighted to announce that Constance Bantman and Martyn Everett will share and discuss new research on one of the most influential French political figures in the second half of the 19th century plus one of the most powerful women political theorists of her day.
If you have never heard of Louise Michel before or are merely curious about anarchism then this is also an ideal way to get into the topic. You have two excellent speakers who really know their subject area.
This is one talk you can't afford to miss!
Additional media.
Paul Mason discusses Louise Michel for Radio 4's Great Lives in 2013.
The Anarchist Library has lots of reading material by or about her.
Venue Address
Housmans Bookshop
5 Caledonian Road
King's Cross, N1 9DX
Maps/directions here.
Please note: this talk is on Friday, not our usual Thursday slot.