LARC (London Action Resource Centre)
62 Fieldgate Street
Whitechapel
London E1 1ES
Map: Blue pointer on centre of map shows location of LARC.
You can see the public transport and cycle routes by using the 'layers' button on the right edge of your browser screen.
LARC is on the corner of Fieldgate Street and Parfett Street.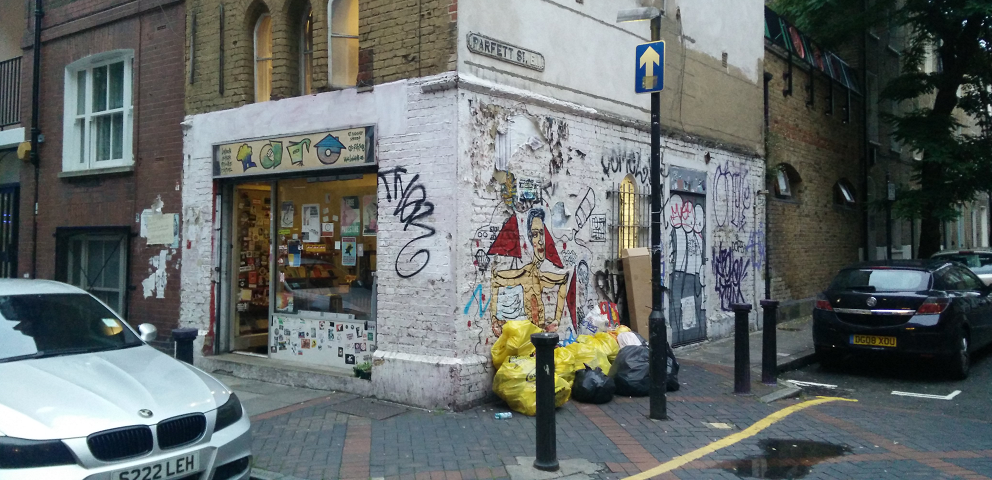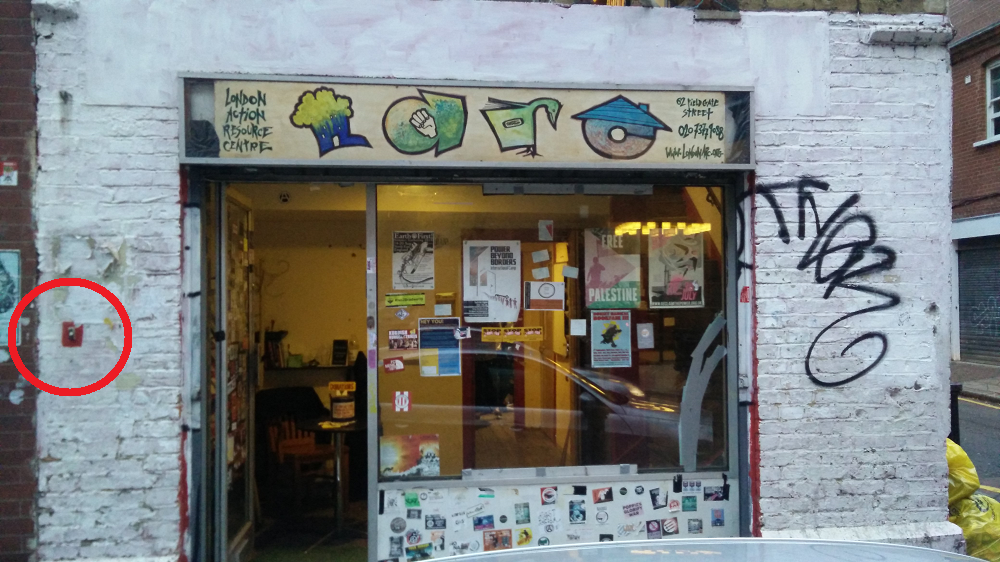 The door is normally closed, the doorbell is an arm's length to your left (see red circle). Most people completely miss it until someone points it out to them.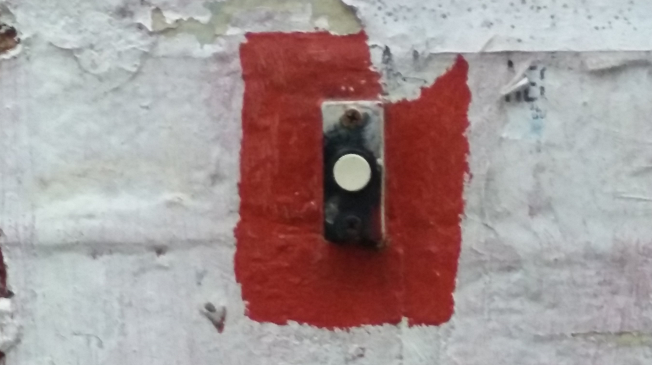 Walking distance to LARC from the nearest tube stations:
Aldgate East 7 mins (Hammersmith and City, plus District).
Aldgate 12 mins (Metropolitan, plus Circle).
Whitechapel 7 mins (Overground, Hammersmith and City, plus District).
Freedom Bookshop and Whitechapel Gallery are next door to Aldgate East tube.