Housmans is the oldest radical bookshop in London. The venue is two minutes walk from King's Cross St Pancras underground and rail stations. Euston Station is roughly ten minutes further away.
See maps and photo of shop below. Blue markers on maps indicate the shop location.
Address:
Housmans Bookshop
5 Caledonian Road
King's Cross
London, N1 9DX
Tel no: 020 7837 4473
Map: Housmans and surrounding area. Cycling and transport maps including local bus stops routes can be viewed by clicking icons on the right hand side of above page.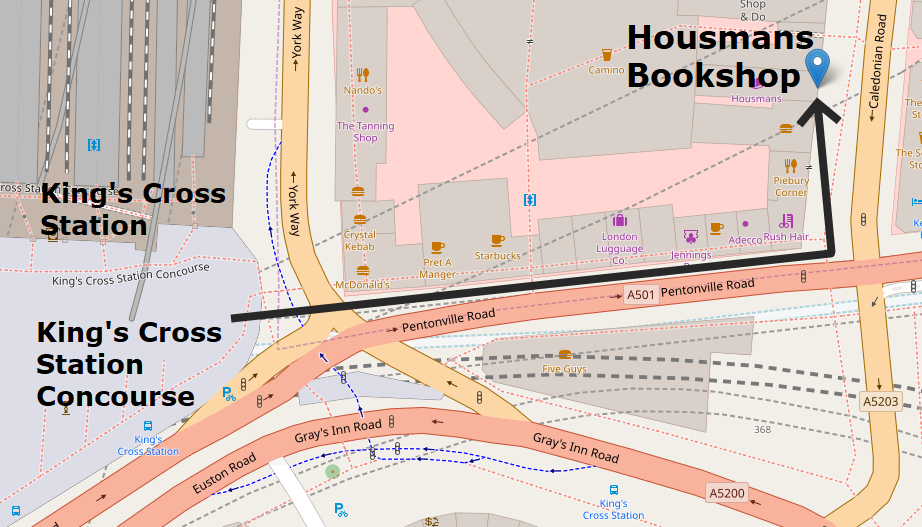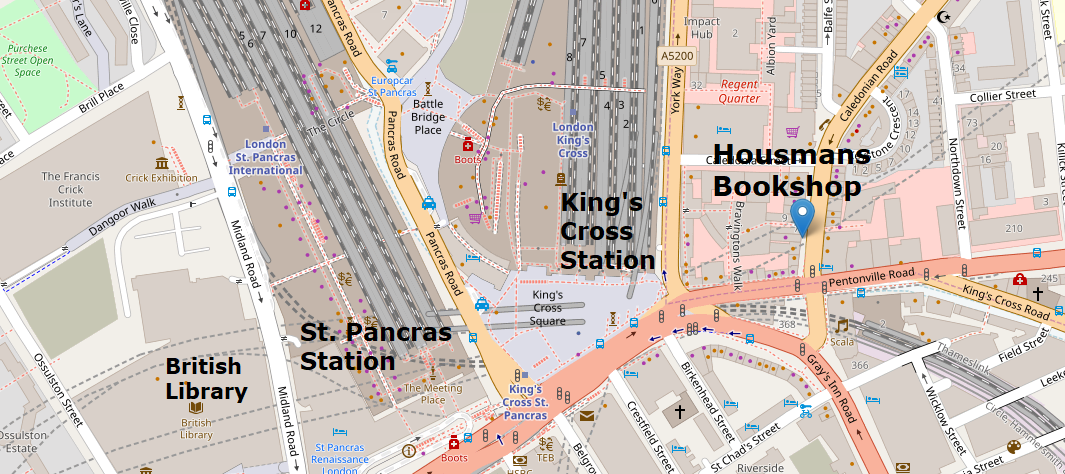 Housmans shop front.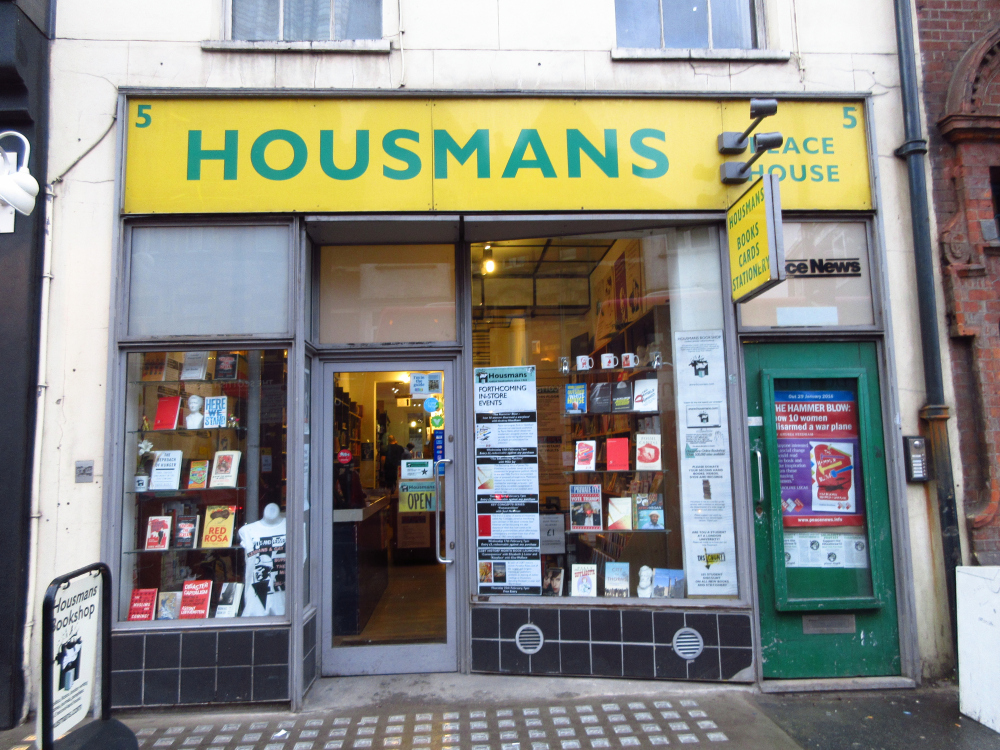 Image source: student city.
There are a couple of community-run pubs within a few minutes walk of Housmans. A Pret is around the corner on Pentonville Road and several places nearby sell food which should appeal to most vegans and vegetarians.